After seven successful years of international sales of Pro-active Collagen, after selling more than 4 million bottles, it was time to proceed with the next step, the development of an advanced formula for this legendary product. As a genuine successor of the Pro-active's reputation, the new Pro-active Collagen Advanced has new basic and additional ingredients which elevate its effectiveness to new levels. Beginning with the main ingredient, we decided to use Gelita's Fortigel ®, Bioactive Collagen Peptides, backed up with substantial Clinical Trials, providing profound results to the end user.
Proactive Advanced Collagen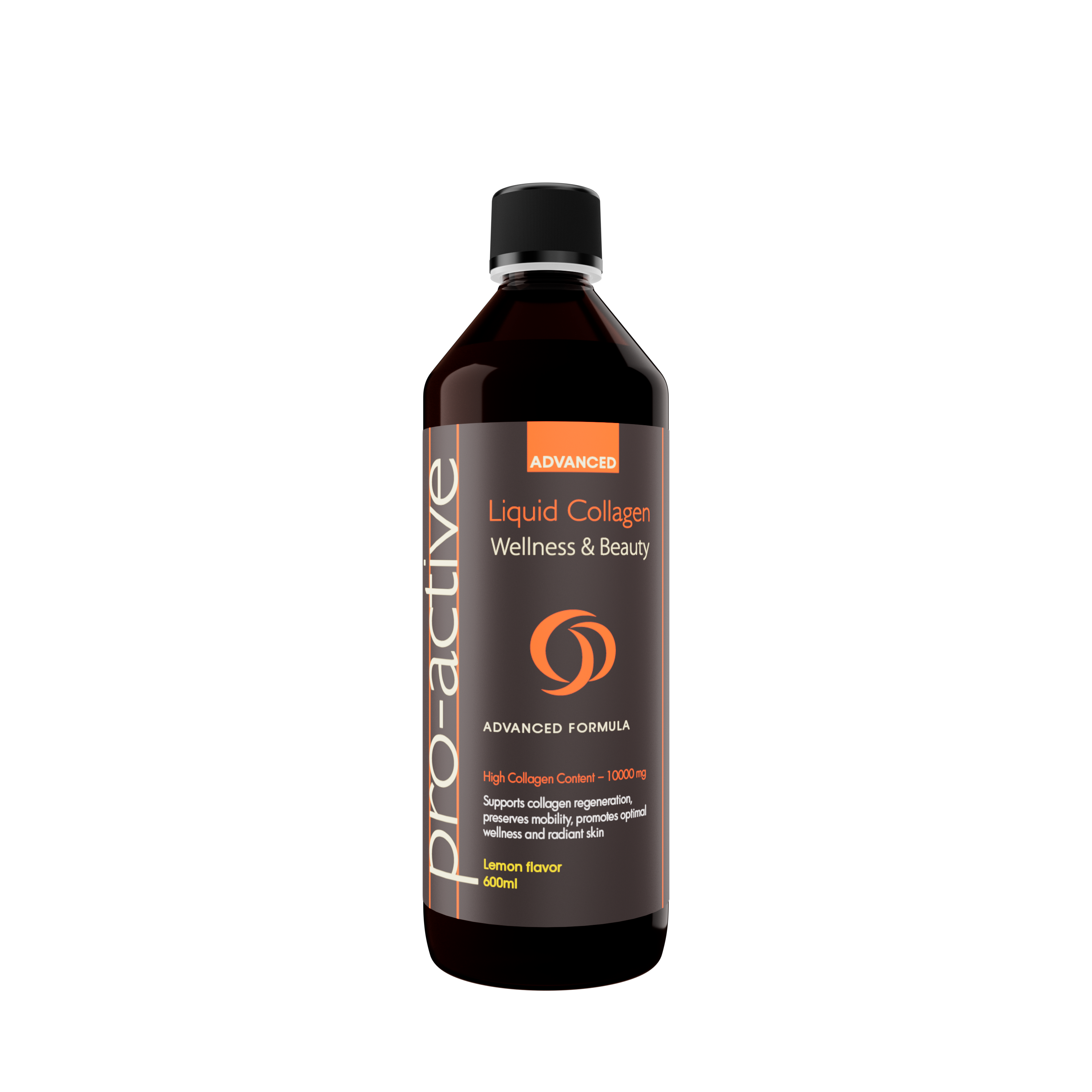 Additionally, Vitamin D3, Hyaluronic Acid, Zinc, and Silicon provide a major boost to the product's performance and support the formula in its structure and efficiency.
Focused on people's health, our new Pro-active Collagen Advanced will make your body discover a new way of feeling healthier and younger, making you enjoy life again. Many of our clients comment on considerable improvements in their body health, flexible joints, better skin, shiny hair, and stronger nails and an impression of feeling younger. All these fill us with honor and pleasure and give us the strength to move forward and develop new products and formulas that will benefit all our international consumers.
The new Pro-Active Advanced is produced under strict pharmaceutical standards in France – the manufacturing site is certified with a cGMP certificate for medicine production, issued by ANSM – Agence Nationale de Sécurité du Médicament et des Produits de Santé.
---
BENEFITS OF PROACTIVE ADVANCED COLLAGEN
---
Strengthens the hair
Enhances skin beauty
Regenerates joint cartilage
Maintains strong teeth and gums
Provides a powerful antioxidant action
Improves collagen and proteoglycan synthesis
Promotes joint health naturally with no side effects
Contributes to decreasing joint rigidity and mobility pain
Promotes much easier sports and recreational activity
Promotes a normal function of the – cardiovascular & nervous system
Helps with the normal function of bones through development and growth
Stimulates the body's own mechanisms for maintaining healthy joints and optimum mobility
Direction       
Take 25 ml of the measuring cup daily. Shake well before each use. Do not exceed the recommended daily dosage. Store in a cool and dry place, away from direct sunlight. Keep out of the reach of children. Shelf life of 24 months before opening. Opened bottles containing left-over liquid for more than one month, must be discarded.